About Lichtman Associates Real Estate, LLC
Lichtman Associates Real Estate has been serving the south Jersey community since the 1950s. It has remained a family owned independent company – continually choosing to serve its customers without affiliating with a large franchise. They have worked hard to develop a reputation in the lay and professional community for integrity and professionalism. Lichtman Associates has built its business on extraordinary customer service and knowledge of all aspects of the industry. This has been demonstrated by the repeat customers and the frequent referrals from past satisfied customers.
Sandi Lichtman, Broker
After receiving a Masters degree in Speech Pathology and working for several years in her chosen field, Sandi Lichtman switched careers and became a Realtor. She has been able to use her listening and teaching skills to understand what her customers want and need in their search for the perfect home. She also uses these skills and more when working with seniors and their families. Sandi became Broker of Lichtman Associates in 1986, and has been managing the company ever since. With over 30 years experience as a Realtor, Sandi understands the transaction from all sides and is skilled in preventing problems from arising. Sandi's customers have expressed their delight to have had her with them throughout their real estate transactions. Be sure to read the 2006 Customer Satisfaction Survey. A list of Lichtman Associates Real Estate's transactions for the past 12 months is available on request. Sandi is a long time member of the Cherry Hill/Haddonfield Domestic Violence Support Team, TAP – The Association of Professionals (coordinator), The Voorhees Business Association, and the Jewish Business Network. It is not uncommon to see Sandi organize a collection of items for women returning to work, or for a school in Camden or an orphanage in Iraq. She believes that when you have enough, it is important to help take care of those less fortunate.
Yoav (Joe) Aharon, Sales Associate
Yoav brings extensive knowledge about renovating and remodeling properties to Lichtman Associates. He has renovated many properties and he truly understands home construction. In addition, you can look to him for guidance with both commercial and residential leasing. Yoav also speaks Hebrew and Spanish- a great asset for certain customers. Yoav has been living in South Jersey since 1987 with his wife and three children.
Linda O'Connell, Sales Associates
Linda has been selling real estate for 10 years. She is experienced in both buyer & seller agency. She is license in NJ and PA and holds a Certified Negotiation Expert designation.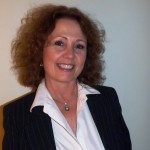 "I work hard and am dedicated to giving personalized service to all my clients."
Mei Sun, Sales Associate
Mei is a full time real estate professional, with personal experience in real estate rehabbing and investing. She represents buyers and sellers, including residential and commercial sales and leasing. Mei is always trying to provide her clients with unparalleled customer service. Mei speaks Chinese as well as English.
Dorina Szezpanski, Sales Associate
Dorina has worked in the senior care arena for man years, and has joined Lichtman Associates Real Estate to continue her work with seniors.
Audrey Berko, Sales Associate
Audrey lives in Voorhess and has special insights into property flipping.